DEDICATED TO EXCELLENCE
Dean Duncan, DDS, Eric Scharf, DDS, Mugdha Patwardhan, DDS, MD, Joseph Yang, DMD, MD, MBE, and Len Tolstunov, DDS, DMD, offer dental implants, wisdom teeth removal, and more in San Francisco, California.
LEARN MORE
Comfortable and comprehensive care
The city of San Francisco is 7 miles by 7 miles. All of our offices are located within this radius, allowing us to provide outstanding oral surgery care to Bay Area patients and this beautiful, historic community. Our oral surgeons and specialists are dedicated to providing every patient with attentive care and personalized treatment. At 7x7 Dental Implant & Oral Surgery Specialists, you can depend on our years of extensive training and research that have led us to become a highly regarded and caring practice. We believe in treating patients comfortably, which includes offering various anesthesia options for treatments such as dental implants, wisdom teeth removal, full-arch restoration, and more.

Oral surgery services
Our team of highly trained specialists can assess and treat a wide range of oral surgery conditions for patients of all ages.
All Procedures
Hear from our patients
Dental implants saved Natasha's smile and she is so grateful for how helpful and welcoming Dr. Tolstunov was throughout her procedure.
LEARN MORE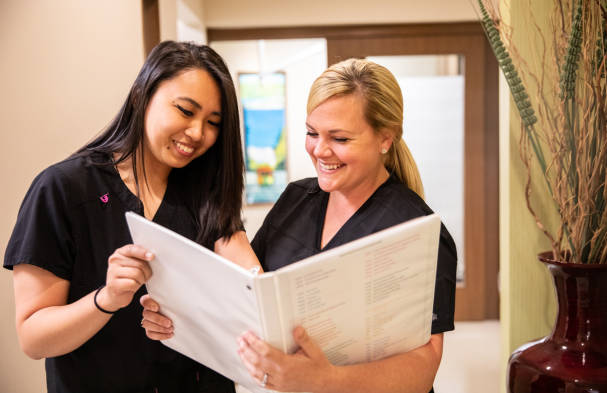 Our philosophy
Our practice was founded in 1980 by Dr. Duncan, where this practice's superior standard of patient care began. 7x7 Dental Implant & Oral Surgery Specialists provides exemplary service and care using the most advanced technology available. We continue to raise the bar by creating a pristine and welcoming environment where patients can expect to receive gentle, comprehensive care. At 7x7 Dental Implant & Oral Surgery Specialists, you are more than just a patient—you're family.
Meet Our Team